MONDAY, NOVEMBER 4, 5:30-7:30PM
Grower Champagne Seminar
at the Amphitheater at The Culinary Institute
of Charleston at Palmer Campus
TO RESERVE A SEAT CALL MARIE AT (843) 471-2157

THE LECTURE: Covers the creation of champagne from beginning to end: the place, the grapes, the wine making process, the influence of terroir on champagne. With extensive grower and vintner profiles, as well as a fascinating look at Champagne's history and lore, we will explore this legendary wine as never before.
THE TASTING: This in-depth tasting includes 2oz. pours of 10 fantastic champagnes from a well-curated selection exclusively produced by independent "growers".
Light bread and cheese to cleanse your palates. 
This is a lecture so it's important to be on time.
The accomplished Luke Bullard from Michael Skurnik Imports in NYC will be conducting the seminar. I did a similar seminar 10 years ago and it was amazing. Not to be missed—this will be the Champagne event of the year!
Only $50 per person + tax
when payment is received by Oct. 22.
$55 per person + tax (payment Oct. 23–Oct. 29)
$60 per person + tax at the door
Sorry but only 50% refund if cancelled within 48 hours prior to event
---
Guests may park in the Special Events "Reserved" spaces. Guests may also park in any non-restricted space on campus with the following exceptions. No Parking around building 900 or 940 without a TTC Faculty/Staff Parking Permit.
The Amphitheater at The Culinary Institute of Charleston at Palmer Campus, 66 Columbus Street, Downtown Charleston, 29403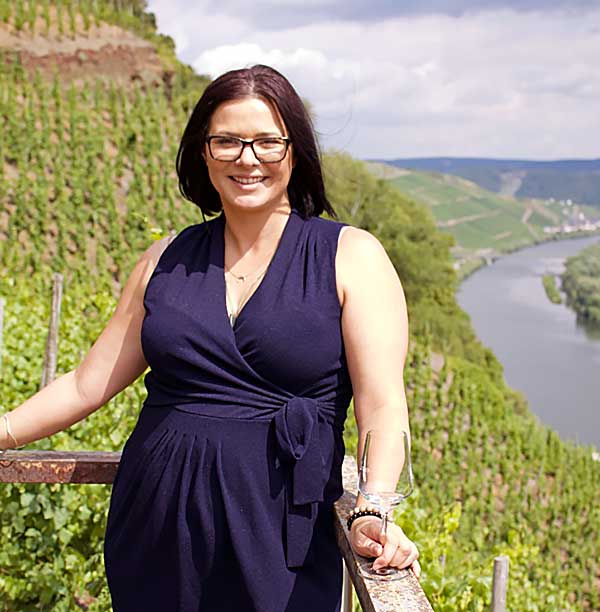 LUKE BULLARD BIO


The wine bug bit Luke after retiring from a ballroom dancing career, while working at an Italian restaurant where she fell in love with Nebbiolo. After stints in fine wine retail and wholesale, Luke grew her working knowledge of the wine industry while managing the sales of Uva Imports in 13 states. When her family moved to her husband's home state of Florida, she got an opportunity to manage sales in the southeast for one of America's greatest fine wine companies, Skurnik wines. Today she works closely with James Beard award winning wine Author, Terry Theise, and some of the greatest wine producers in the world.  Luke's passion and expertise run particularly deep in Champagne, and educating wine lovers on the modern wines of Champagne–a region that in recent years has undergone one of the most dramatic transformations in the wine-growing world.