PINOT NOIRS
June 8, 2018 @ 5:00 pm

-

7:00 pm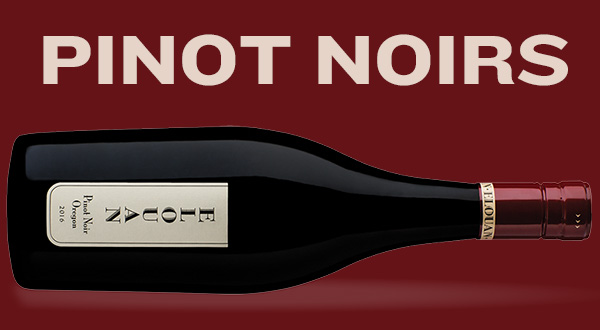 Elouan/Boen (Joe Wagner of Caymus) Pinot Noir tasting with Laura, Wednesday June 6th, 5-7 pm.  
Joe Wagner is putting out so many new pinot noirs, we thought
it was time to try them! These are big style pinot noirs.
Here's the great lineup:
Elouan Rose
Elouan Pinot Noir
Elouan Pinot Noir Reserve Klamath Vineyard
Elouan Pinot Noir Reserve Missoulan Vineyard
Boen Pinot Noir Russian River Valley Pinot Noir
Boen Pinot Noir Santa Lucia Highlands
Boen Pinot Noir Santa Maria Valley
Hope to see you there! Please let me know if you're coming.
$12 with $5 going towards a wine purchase.